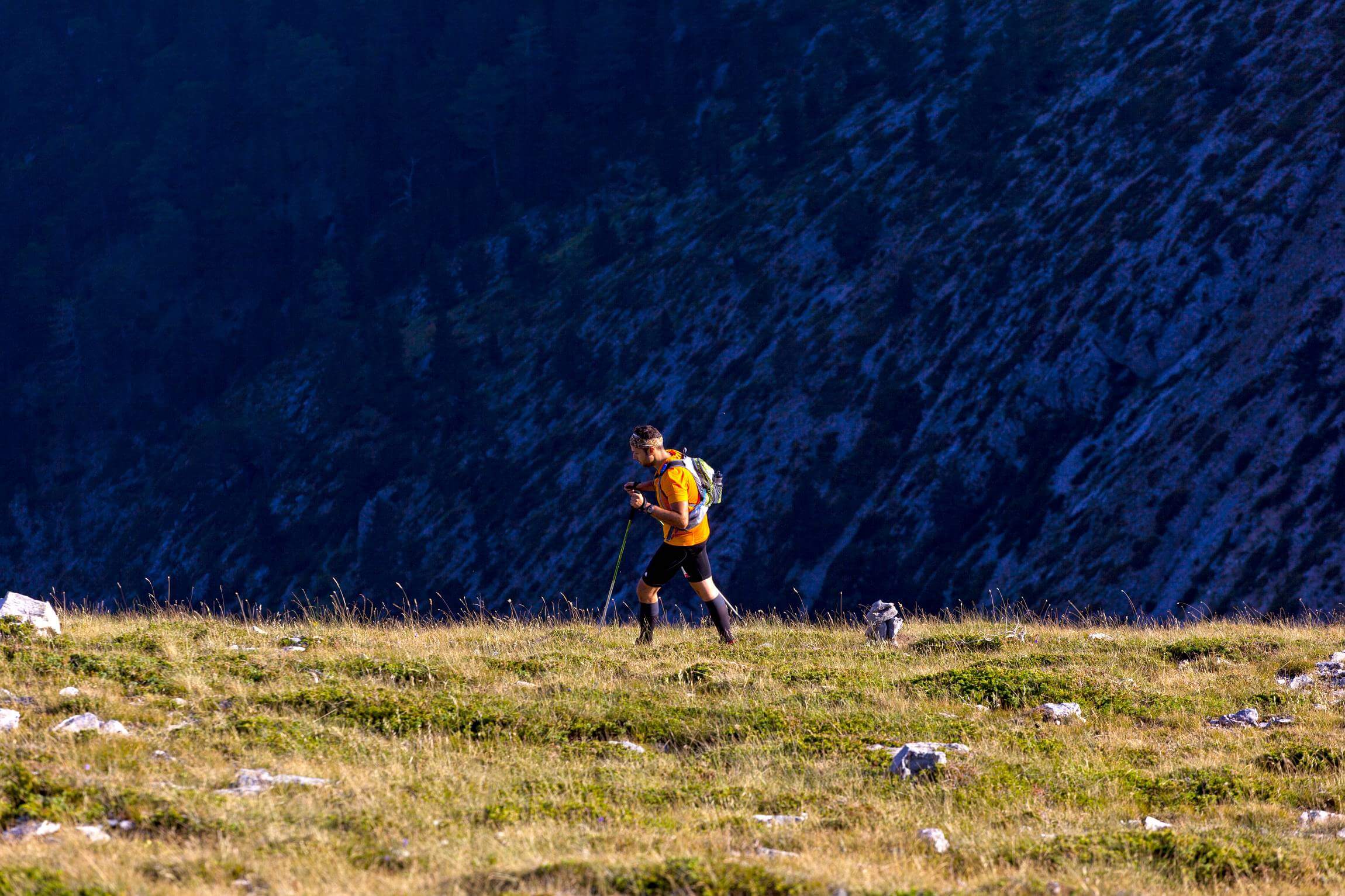 Date
Jul 09 2023
Expired!
Faethon Trail 2023
The race starts from the central square of Kokkinoplos and for about 1km follows the streets and alleys until it reaches Perivoli where it enters a forest road!
It continues on the main forest road, slowly entering the pine forest of Kokkinoplos and reaches the 3.5km Avdi Fountain where there is a Water Station and Check Point.
At this point the route turns left and now follows a wide path at the beginning in a unique landscape!
Following the path we are in the Forest of Kokkinoplos, we will find in front of us a small steep downhill (be careful) and we will find ourselves for a while on a forest road 300m, where is the Tzanouli Fountain 6,2km, after 300m we turn left again following a narrow forest path that takes us exactly to the Tsoureka Fountain 7km where is the Water Supply Station (Water) and Check Point.
We turn left and follow the main forest road to the concrete bridge 10.5km. Just before the bridge turn left and follow the path parallel to the dirt road just above the stream, in a few hours you will find in front of you the Siafeti Fountain 11,2km where is a Feeding Station (Water) and Check Point.
Continue on the path for another 400-500m and then turn right onto the dirt road 11.7km and follow it, now seeing the village from afar, at the entrance of the village once we hit asphalt and pass a small water fountain – aqueduct 13, 7km, we turn left and enter the village following the asphalt for about 200m, we find a tavern in front of us and just before we turn sharply downhill to the right to a cobbled road that will lead us to the finish of the 14km race.